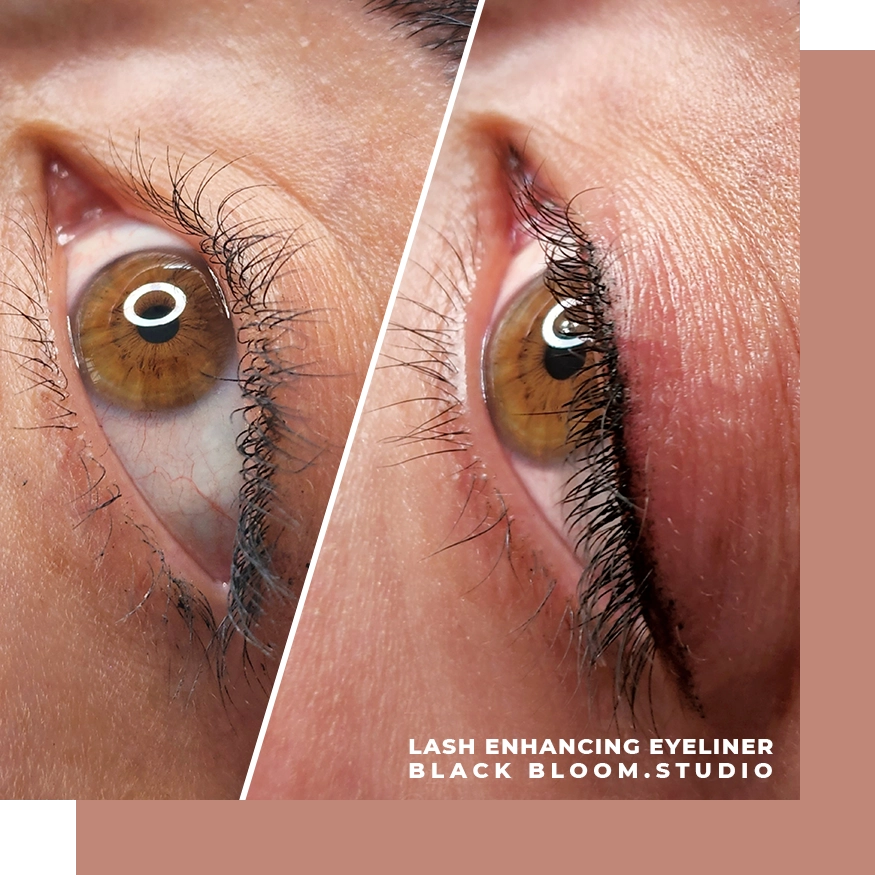 TATTOO EYELINER
SAN ANTONIO, TX
PRICE: $350
DURATION: 1 hour (w/30 min buffer)
TOUCHUP: One included
Lash enhancing eyeliner is a popular tattoo eyeliner service in San Antonio. At Black Bloom Studio, we tattoo ultra-thin pigment along the base of the lash. When it comes to tattoo eyeliner, Breanna Joy believes that subtle is best.
This semi-permanent makeup procedure is available in two styles: soft stardust liner or delicate liner. And each style is for top eyeliner ONLY. If your goal is a natural eyeliner, our permanent makeup services in San Antonio can help you do just that.
WHAT HAPPENS DURING AN EYELINER TATTOO SERVICE?
For the best tattoo eyeliner service near me, check out Black Bloom Studio in San Antonio. Our permanent makeup services and pricing are designed with YOU in mind!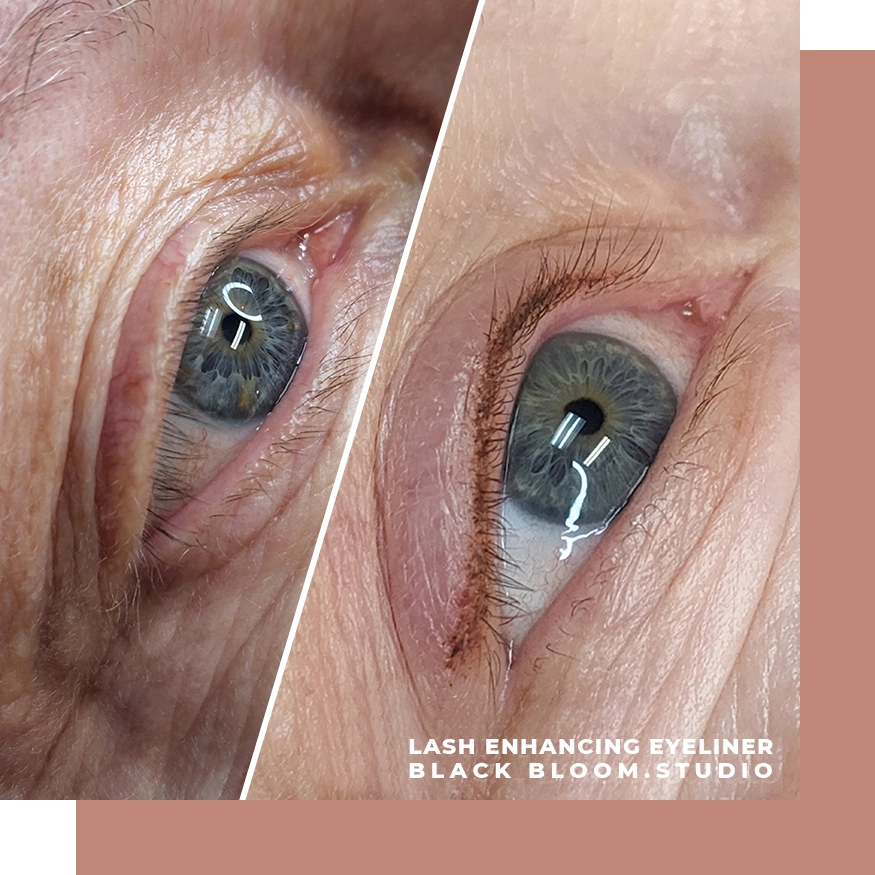 If you want a precise eyeliner line, then eyeliner tattoo permanent makeup is for you. In addition to precision and eliminating makeup sensitivity issues, here are more benefits of eyeliner tattooing:
ALL DEPOSITS ARE NON-REFUNDABLE