MEN'S MICROBLADING
SAN ANTONIO, TX
PRICE: $700
DURATION: 2 hours (w/30 min buffer)
TOUCHUP: One included
Men's microblading in San Antonio is also referred to as 'bro brows'. Yes, men get microblading too. After all, we women want our men to look great and complement us. When guys experience thinning brows, they can benefit from our bro brows tattoo service.
This service is also great for guys who want to darken their brows or just add definition. In either case, our microblading for men uses the same technique as our microblading service. This includes nano hair, microblading or machine shading. Of course, all geared towards a more masculine look.
WHAT HAPPENS DURING A MICROBLADING SERVICE?
Black Bloom Studio is one of the leading studios for men's microblading in San Antonio.
Cosmetic tattoo artist Breanna Joy
meticulously designs hair strokes to create the most natural look for men.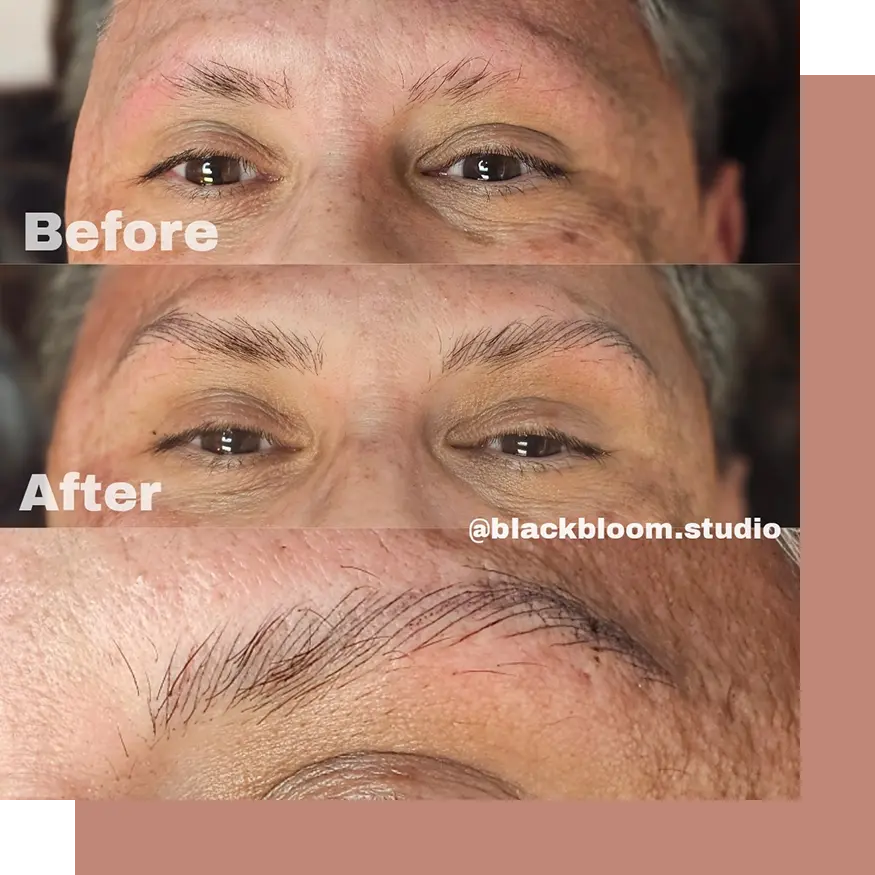 If you're envying the guy in this photo, you can be a client too and get manly bro brows. Besides, women appreciate a well-groomed man. And here are more reasons to get microbladed brows:
ALL DEPOSITS ARE NON-REFUNDABLE