LIP BLUSH TATTOO
AUSTIN, TEXAS
PRICE: $550
DURATION: 2 hours (w/30 min buffer)
TOUCHUP: One included
Just a hint of tint makes a big difference! Do your lips look dull? Black Bloom Studio's lip blush tattoo service in Austin transforms clients' lips. We use a range of deep berries, bold pinks, and everyday nudes to awaken your lips.
Moreover, each color is customized by Breanna Joy just for you! Smudge proof lip blush creates a soft tint that can camouflage lip pigmentation and create symmetry. Giving you 24/7 beautiful, long-lasting color.
WHAT HAPPENS DURING A LIP BLUSH SERVICE?
Lip blush tattoo service is Austin is a semi-permanent tattooing method. It's designed to enhance the natural shape and color of your lips for one to two years.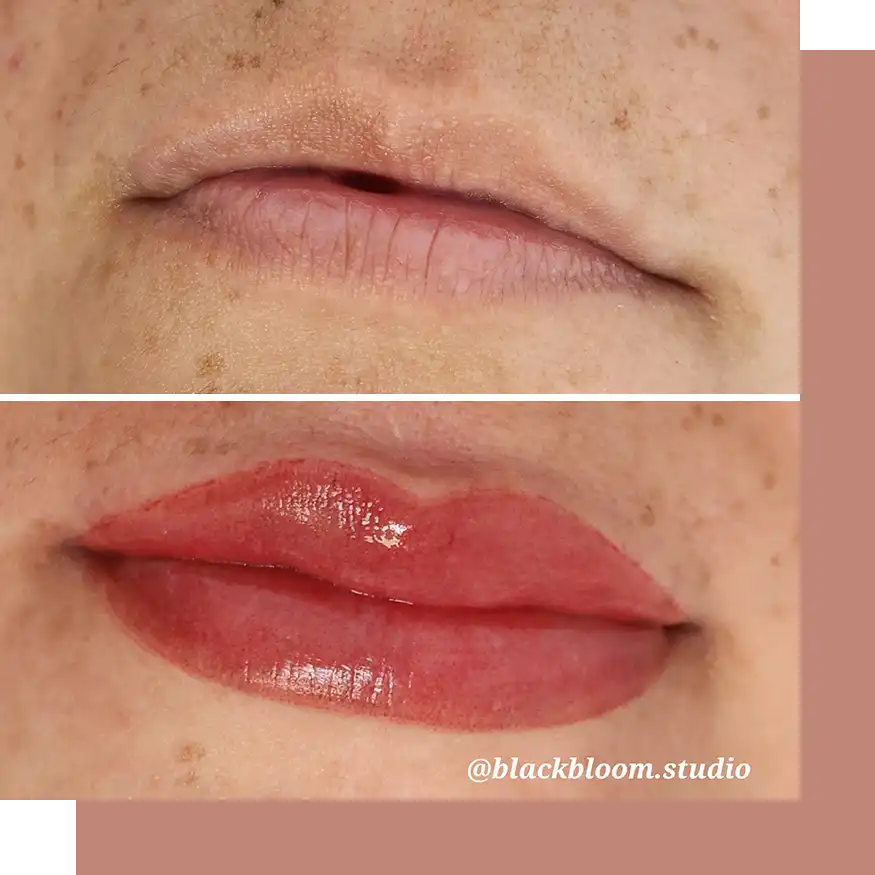 Your perfectly pigmented pout will no longer require regularly applying your favorite lipstick. How great is that?! And, you get a free touch-up session in addition to these wonderful benefits:
ALL DEPOSITS ARE NON-REFUNDABLE