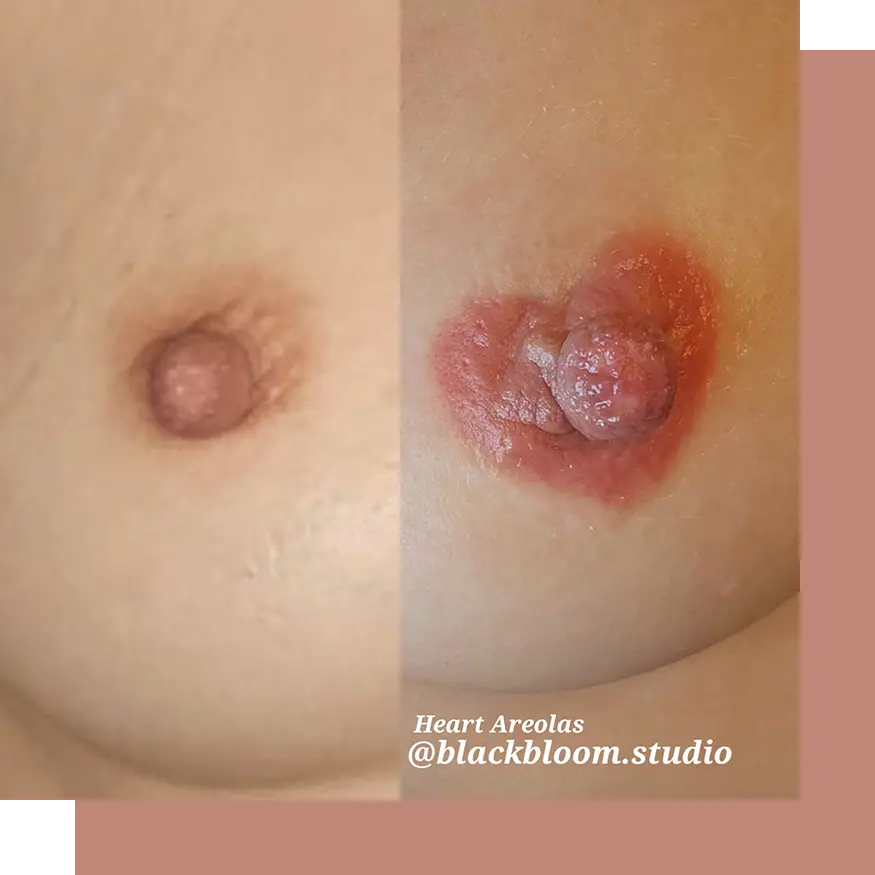 3D AREOLA TATTOO
AUSTIN, TEXAS
CONSULTATION: $50 / 45 min
TREATMENT: 2 hours
BILATERAL AREOLA: $500
UNILATERAL AREOLA: $300
TOUCHUP: One included
Our 3D areola tattoo service in Austin greatly benefits clients who have had breast reconstruction and is typically the final step. Because this type of cosmetic tattoo layers custom mixed pigments, it recreates a natural areola and nipple that matches client's breast.
Before or after a mastectomy, many patients do extensive research. One of such options is the possibility of areola and nipple tattoos. Black Bloom Studio provide clients with the professional setting and information to learn more about 3D nipple tattoos.
WHAT HAPPENS DURING A 3D AEROLA TATTOO IN AUSTIN?
At Black Bloom Studio, helping the courageous breast cancer champions regain their physical appearance bring us personal satisfaction.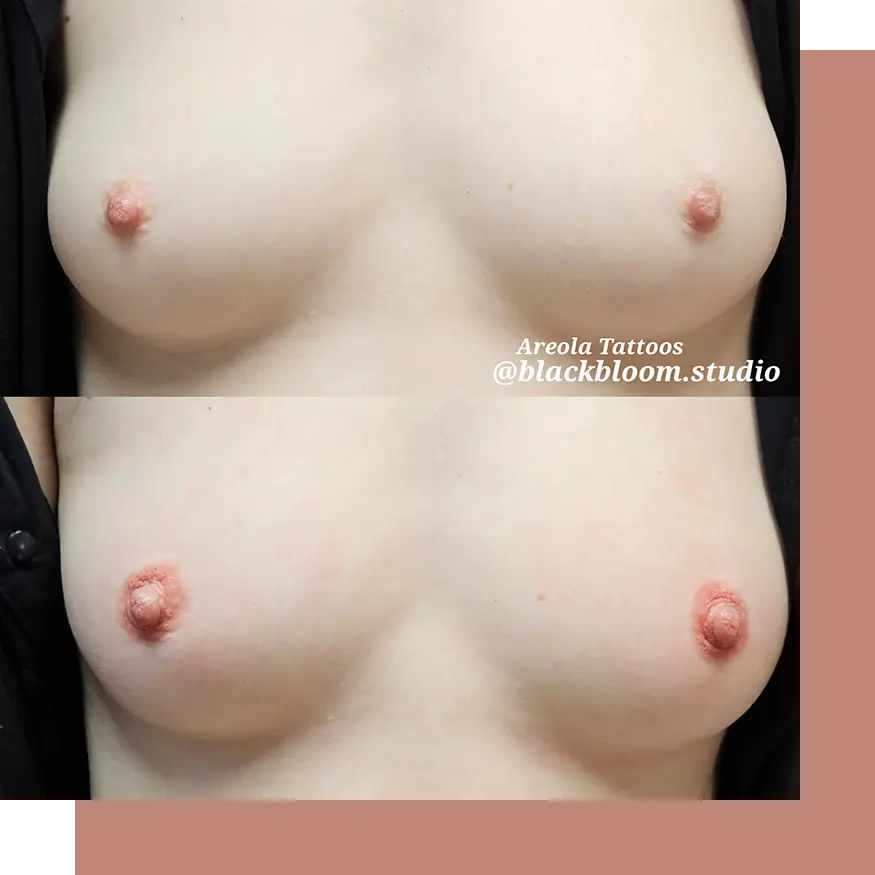 There is an art to making each nipple unique to each patient. Consequently, it's important to have an advanced cosmetic tattoo artist perform the procedure. Doing so will yield results that:
ALL DEPOSITS ARE NON-REFUNDABLE