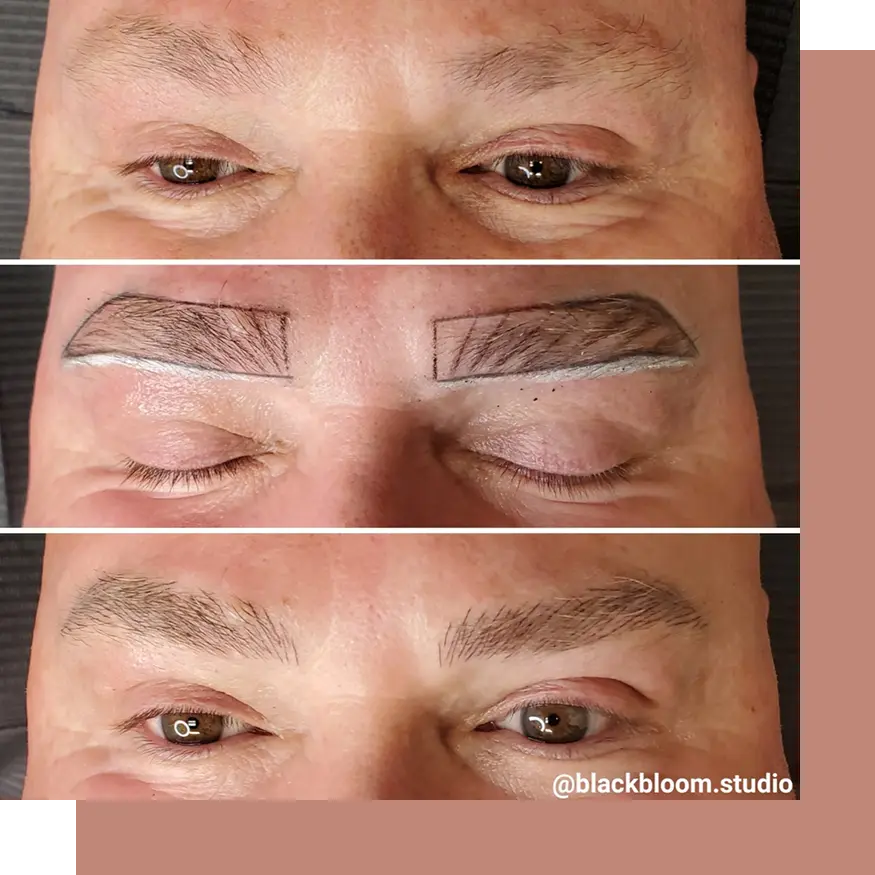 MALE MICROBLADING
AUSTIN, TEXAS
PRICE: $700
DURATION: 2 hours (w/30 min buffer)
TOUCHUP: One included
At Black Bloom Studio, male microblading in Austin is known as 'bro brow'. It uses the same technique as our microblading service which includes microblading, machine shading or nano hair strokes. However, shape and hair stroke patterns are geared towards a more manly look.
Hair stroke patterns are matched up with pre-existing hairs. Structured but still leaving you with a natural, fuller brow. Nowadays, looking put-together and groomed is equally important for men as it is for women. For this reason, men are looking for ways to boost their appearance.
Hence, our male microblading service in Austin offers men a nonsurgical treatment that highlights their features.
WHAT HAPPENS DURING A MICROBLADING SERVICE?
Male microblading is popular in Austin, TX and around the country. The demand for women is just as demanding for microblading men.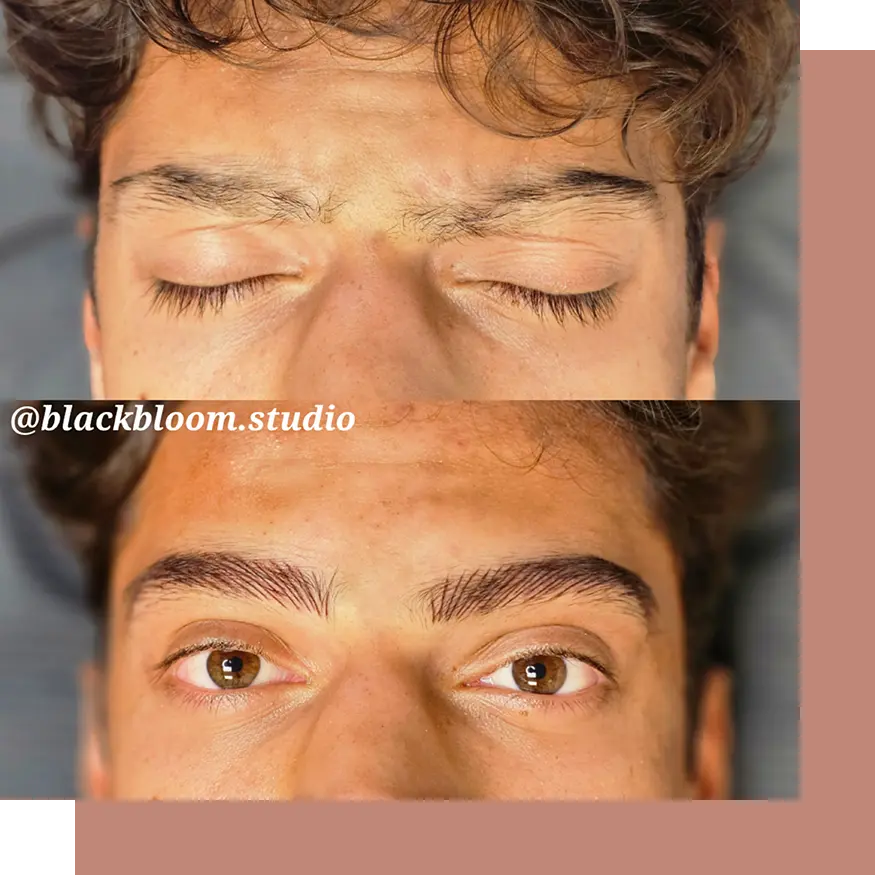 Ready to have those styled bro brows? Great! In addition to a free consultation, our brow service also includes a free second session touch-up. Also, these great benefits:
ALL DEPOSITS ARE NON-REFUNDABLE