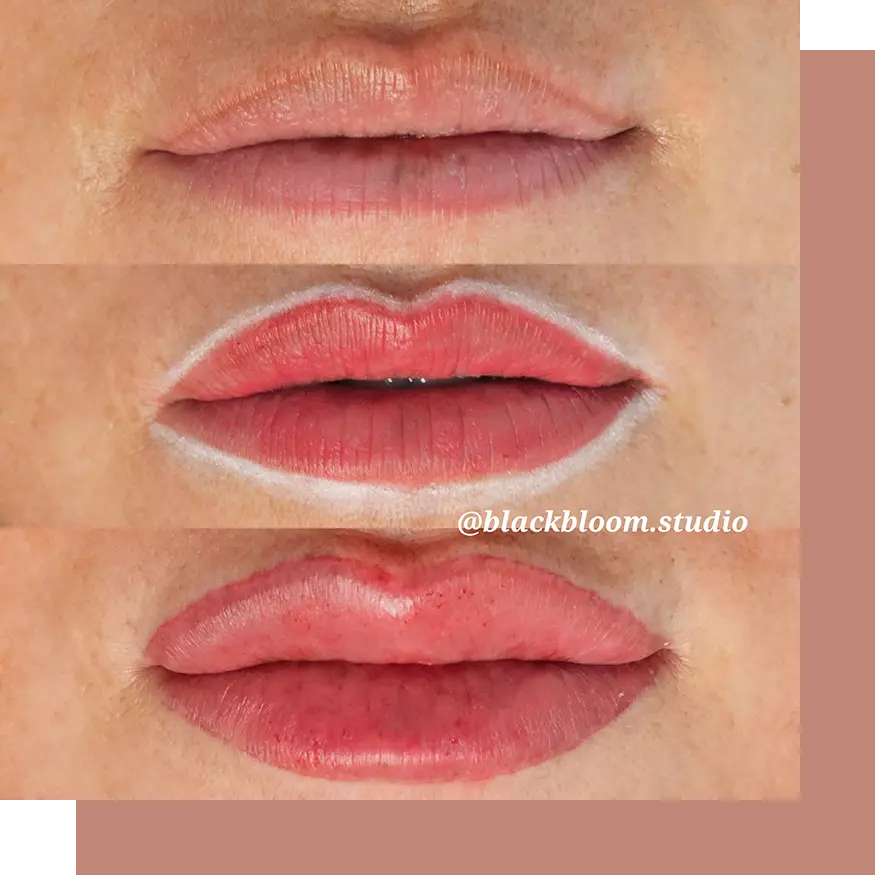 LIP BLUSHING SERVICE
SAN ANTONIO, TX
PRICE: $550
DURATION: 2 hours (w/30 min buffer)
TOUCHUP: One included
At Black Bloom Studio, we offer lip blushing at our San Antonio location. What is lip blushing? It's a semi-permanent cosmetic tattoo service done on lips that provides a light tint of color. And the end result looks very natural, yet bolder than not wearing lipstick at all.
Cosmetic tattoo artist Breanna Joy even customizes each color just for you! Not only is lip blush smudge-proof, but it also camouflages lip pigmentation. Not to mention, long-lasting, beautiful color.
WHAT HAPPENS DURING A LIP BLUSH SERVICE?
Black Bloom Studio offers one of the best lip blushing in San Antonio. Designed to enhance the natural color and shape of your lips, this treatment lasts up to two years.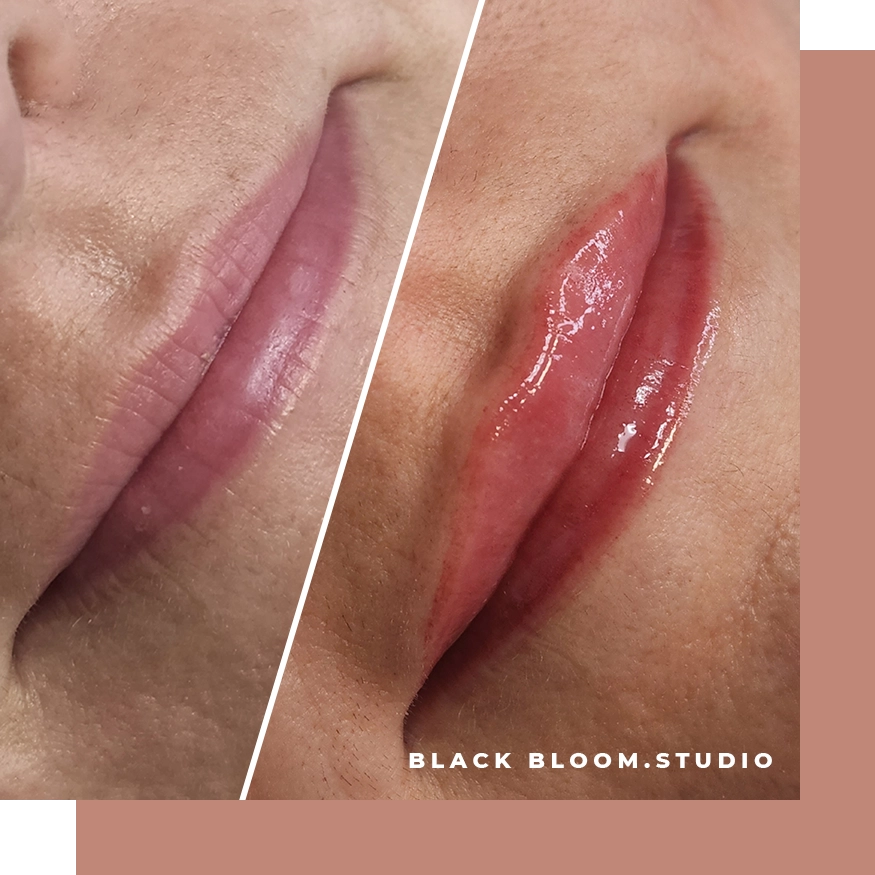 You can have kissable, plush lips all the time! And you won't even have to apply your go-to lipstick color. In addition to these great benefits, here are a few more reasons to get lip blushing:
ALL DEPOSITS ARE NON-REFUNDABLE